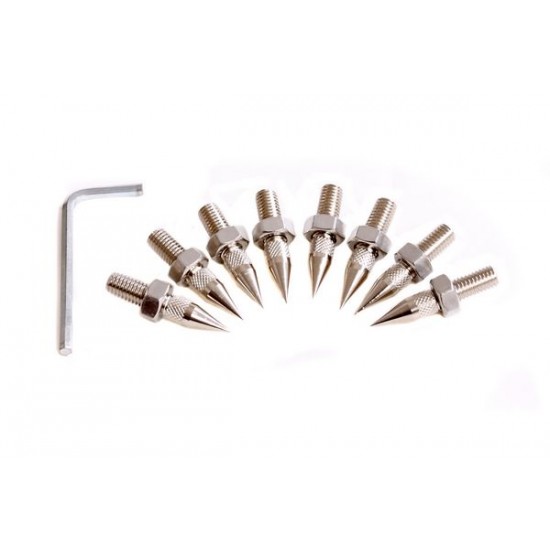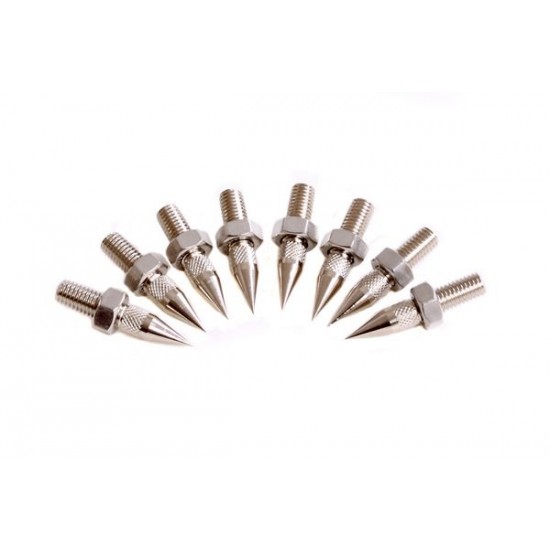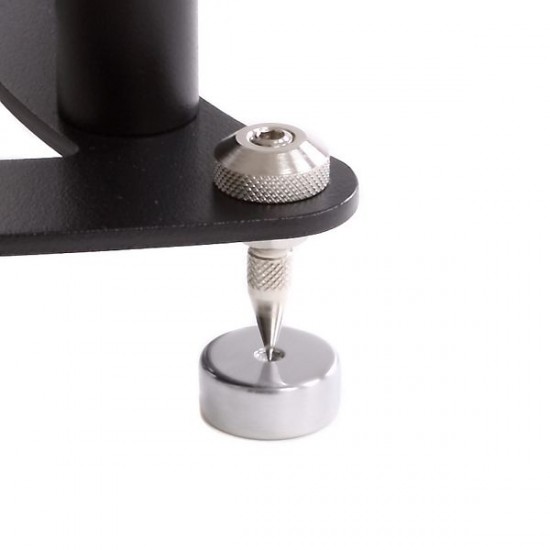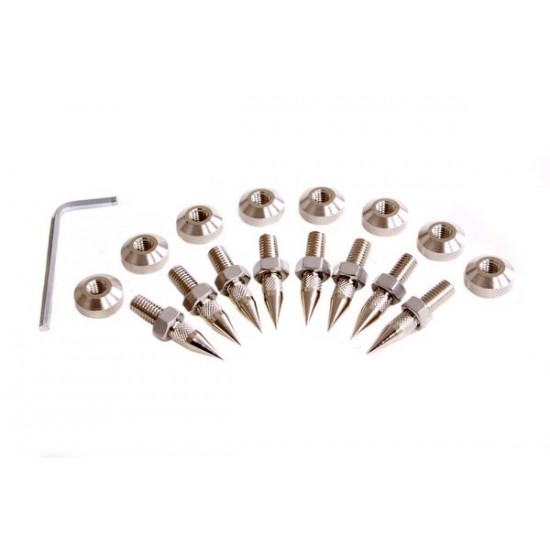 HiFi Isolation M8 Spikes Nickle Plated with Alen Key
HiFi Isolation M8 Nickle Plated Spikes with Allen Key Fixing point for Easy of leveling.
Manufactured from carbon steel with the allen key facility for eay of use. The M4 allen key fixing point is located in the end of the spike which can be easily ajusted by turning the key in position.
The Nickle plated M8 Isolation have been submitted to an extra heat treatment cycle which changes the properties of the original material, increasing the hardness, the ductility., strength and impact resistance. The attention to detail which makes the difference.
Set of 8 M8 Nickle Plated Isolation Spikes £49.99
Set of 8 M8 Nickle Plated Isolation Spike Covers £49.99
Image: Set of 8 M8 HiFi Isolation Spikes Nickle Plated with Alen Key Supplied as Standard
Image: M8 HiFi Isolation Spike Nickle Plated with an M8 Spike Cover Nickle Plated
Floor protector Brushed Chrome Solid Aluminium Optional extra
Image: Set of 8 M8 HiFi isolation Spikes Nickle Plated and a set of 8 M8 Spike Covers Nickle Plated
Image: Set of 8 M8 HiFi isolation Spikes and a set of 8 M8 Spike Covers Nickle Plated with Alen Supplied as Standard
Image: Set of 8 M8 HiFi isolation Spikes Nickle Plated