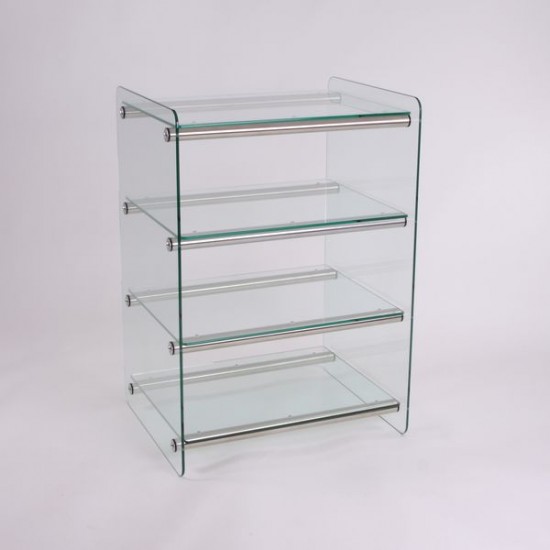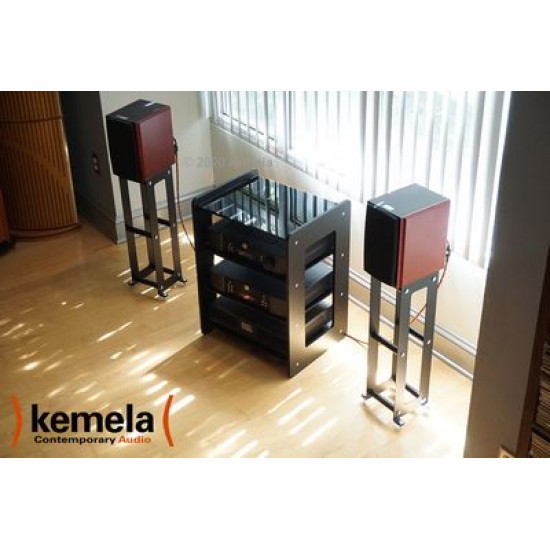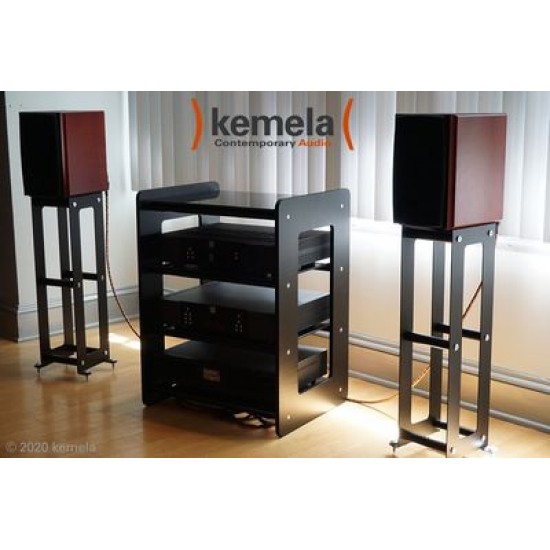 HiFi Furniture Concept 400 Range
Concept 400 HiFi Table HiFi Stand HiFi Support Concept 400 HiFi Isolation Platform Space Saving HiFi Table HiFi Stand HiFi Isolation Table HiFi Isolation Stand HiFi Isolation Support Concept 400 HiFi Furniture HiFi Stand Concept 400 HiFi Support Custom Design All Copyright © to Custom Design (Newcastle) 2001
The Multi Award Winning Concept 400 HiFi Furniture Range have been designed as a space saving HiFi support, HiFi Table, HiFi Stand which offers a modern vision of crossover hifi furniture, aspiration over functionality, design over accessory.
The HiFi table Concept 400 HiFi furniture range emphasis style with technical capability and at the same time providing an outstanding HiFi support with the space saving minimal footprint required for customers who have space and storage restrictions.
Designed to fulfill contemporary aspirations of the modern customer, the Concept 400 hifi support are available in steel or real wood veneer side supports and present specialist hifi equipment isolation without compromise. It is essential to know the real business, an English company which designs and manufactures in England. The Concept design is the result of Custom Designs philosophy to question and challenge its own ideas, starting with design and attention to detail.
The steel crossbar are manufactured from ERW BS EN 10305-3 and available in a range of complimenting finishes including polished chrome, brushed chrome, black or white. The fully toughened 6mm glass shelves are available in Clear or Black finish.
Custom Design sources all cardboard packaging from only PEFC or FSC certified companies. 76% of the cardboard packaging has been manufactured from recycled material which can be 100% recycled.

Concept 400 - H x W x D 690mm x 485mm x 400mm
Shelf Spacing 155mm
Top shelf will support 30kg
4 Shelves 465 x 365 x 6mm in Clear or Black finish.
Side Supports available in Mercury or Black finish.
Crossbars available in Mercury or Black and Chrome or Brushed Chrome.

Image 1 : Concept 400 in Black with Brushed Chrome Crossbars and Black Glass
Image 2 : Concept 400 in Clear with Chrome Crossbars and Clear Glass
Image 3 : Concept 400 in Black with Black Crossbars and Clear Glass
Image 4 : Concept 400 in Black with Black Crossbars and Black Glass
Image 5: Concept 400 in Black with Black Crossbars and Black Glass with Compliment Concept SS6 Speaker Stands (Kemela Audio Distributor for the USA)