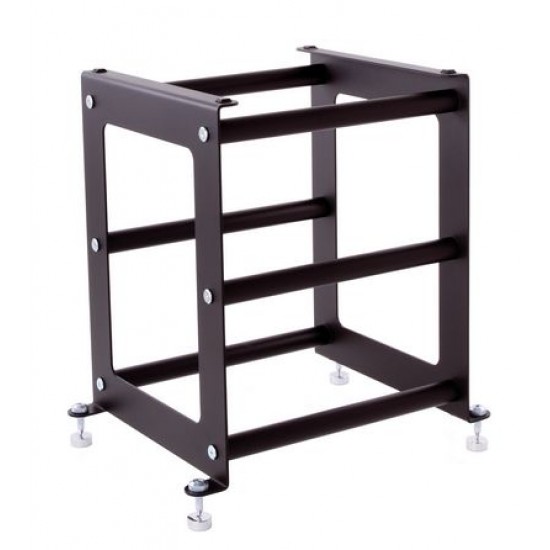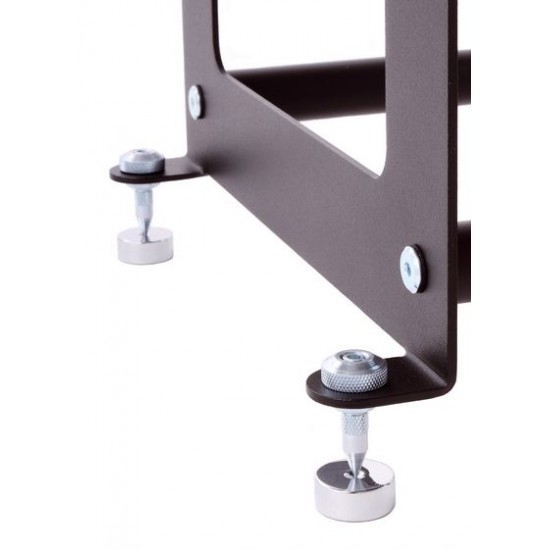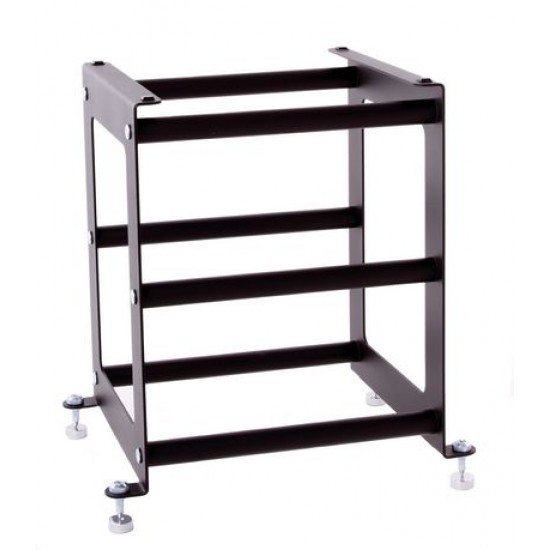 Harbeth SHL5 Speaker Stands Concept SS6
Harbeth SHL5 Concept SS6 Speaker Stands Harbeth SHL5 Speaker Stands Concept SS6 SHL5 Speaker Stand Support Concept Speaker Stand Support All Design Copyrights@ Custom Design 2019 - 22nd September 2019 (Patent Pending)
Custom Design's philosophy is to achieve business by product design and service success. Custom Design believe that design and innovation is pivotal to the on going success and one of the main reasons Custom Design have had a leading role in hifi furniture design since 1986. Social responsibility and best environmentally friendly practices are an integral philosophy, where ever we may retail our products in the world.
Innovation is a major aspiration for Custom Design and one of the main reasons for our success over the last 34 years, drive by design and service. Custom Design believe there are several different speaker characteristics, some requiring assistance with bass frequencies, by adding initial mass and final mass quantities in the correct proportion. Then there is the dynamic approach which requires minimal assistance from the speaker support. Custom Design try to provide the best hifi furniture for every opportunity.
After months of research and development with the Concept Speaker Stand Support range Custom Design have now solved the equation and linked correlation between initial mass and rigidity of the standing support. Hence the new transition isolation support combined with the new philosophy in the cross bracing format. Custom Design believe the Concept SHL5 Harbeth Speaker Stand Support provide a completely new personality and aesthetic appeal to hifi furniture design when compared to the old and traditional vertical support approach, they visually look decades apart.
The Concept Speaker Stand Support Range are designed with the concept of complimenting the speaker cabinet build. The correlation between initial mass, rigidity and dampening system. The unique open frame design approach comprises of horizontal cross bracing to provide a unique single energy transition material from the speaker cabinet to the isolation points.
Designed to have the minimal influence on the speakers characteristics and prevent anything from effecting the sound and music the speaker engineer had originally wished for their customer to experience. At Custom Design we believe that possibly one day all hifi furniture will be designed and manufactured this way.
The Concept SHL5 Harbeth Speaker Stand Support furniture provide a top plinth dimension of 322 x 300mm and a service for custom built dimensions are available to your specification on request..The design includes, as standard the Custom Design unique 16mm and 25mm IDG (interface dampening gasket) the 3mm laser precision cut transition supports, easy access, allen key adjustable M8 Zinc plated base isolation spikes and spikes covers and when combined with 25mm ERW BS EN 10305-3 cross bracing a total open frame speaker stand support with minimal influence upon the performance of the speaker characteristics has been achieved. Providing a complete open performance, allowing the speaker cabinet to breath and resonate freely, resulting in greater separation and detail particularly to the dynamic range, precision timing and depth to the bass providing an overall quality sound performance.
Hifi furniture, designed for sound and your home, Never Looked Better!
The attention to detail focus, which Custom Design are world renowned for, is clearly visible in the Concept Speaker Stand support furniture range. With hand finished transition supports, cross bracing supports available in black, white, Mercury, Chrome or Brushed Chrome finish, allen key, easy access adjustable M8 base isolation spikes and unique IDGs supplied as standard, for the best sound quality, all part of the culture at Custom Design and the attention to detail philosophy.
Custom Design believe they have created a unique, discrete piece of furniture designed to perfectly compliment the homes and listening rooms of our customers. The modern, contemporary Concept furniture range provide aesthetic appeal with performance.
Custom Design sources all cardboard packaging from only PEFC or FSC certified companies. 76% of the cardboard packaging has been manufactured from recycled material which can be 100% recycled.
Custom Design do not use Aluminium in the construction of any speaker stand designs. The natural properties of aluminium prevent speaker stands from performing to the best of their ability as mechanical feedback can be prevented, just like over mass loading. Which will result in reducing the dynamic range and the depth of bass frequency.


Concept SHL5 Harbeth Speaker Stand Support - Standard option:
Top Plate dimension 322 x 300mm (custom built service available)
2 Transition supports available in black, white or Mercury
4 Top Isolation Pads supplied as standard.
12 x 25mm IDG (Interface Dampening Gaskets) supplied as standard
12 x 16mm IDG (Interface Dampening Gaskets) supplied as standard
6 Cross bracing supports available in Black, white, Mercury, Chrome or Brushed Chrome
4 Easy Access Zinc Plated M8 Base Isolation Spikes and Spike covers

Height 400mm (15.75") Not including base isolation spike (allow 25mm) - Custom Height service available on request.


Image: Concept SHL5 Harbeth Speaker Stand Support Black with Black Cross Bracing - Floor Protectors optional extra
Speaker Stands HiFi Stands HiFi Furniture HiFi Supports HiFi Tables HiFi Isolation Accessories