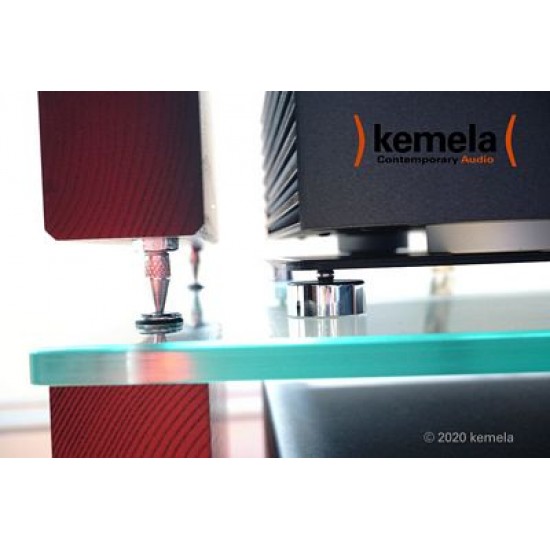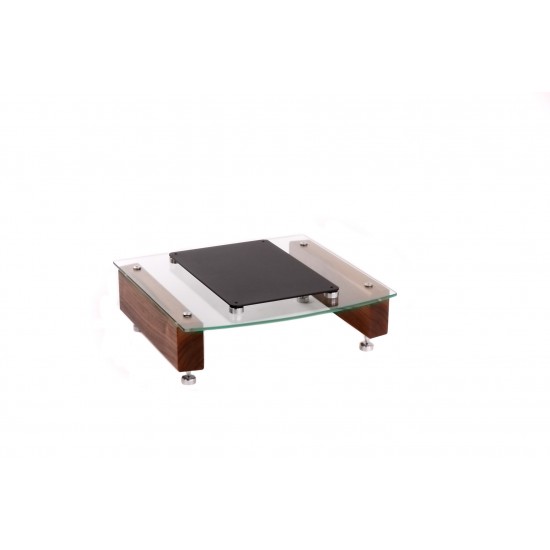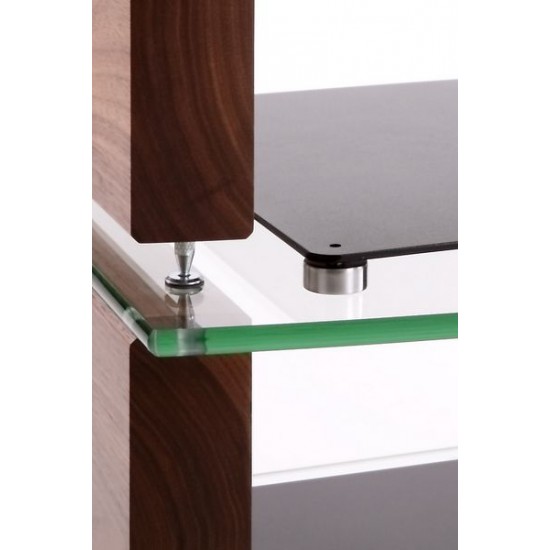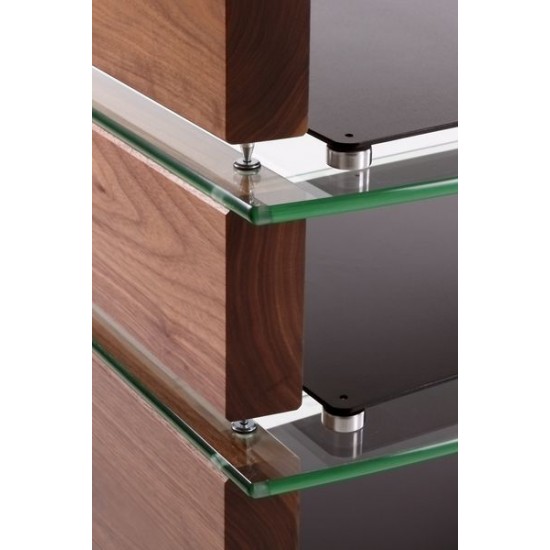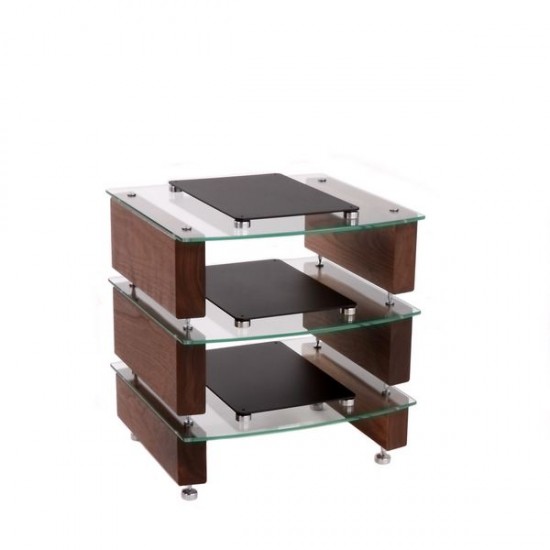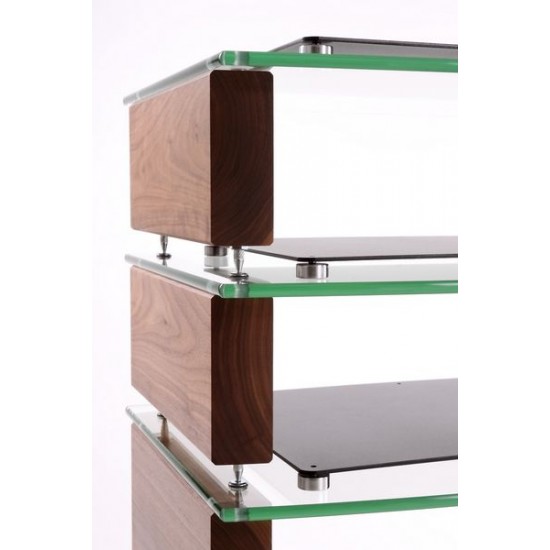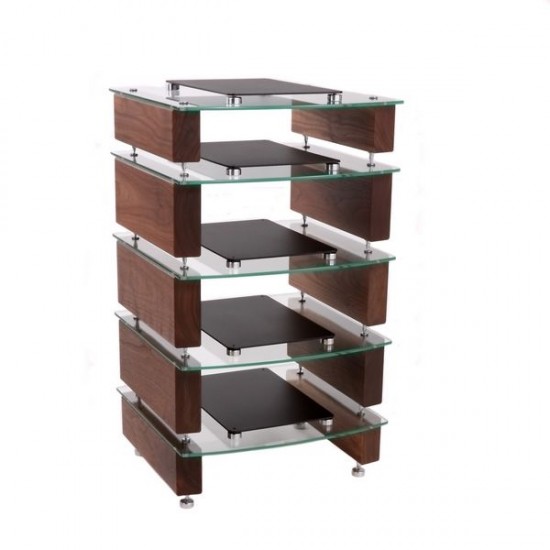 HiFi Isolation Platform C iRAP 210mm wide x 310mm depth
HiFi Isolation Platform C Type iRAP Acoustic Steel Isolation Technology C Type iRAP isolation Resonance Absorbing Platform HiFi Isolation Platform Hifi Equipment Isolation Platform HiFi Equipment Platform C iRAP Turntable Isolation Platform HiFi Isolation Platform C Type iRAP All Design Copyright © Custom Design (Newcastle) 1996
The HiFi Isolation Platform C type iRAP isolation-Resonance-Absorbing-Platform are manufactured from Custom Design's world renowned Acoustic Steel. The Custom Design Isolation Technology, Acoustic Steel forms a unique constrained layer dampening system to provide the perfect hifi isolation platform.
The C iRAP HiFi Isolation Platforms are designed to convert and dampen resonance energy vibration. The iRAP isolate hifi equipment from the supporting system with a viscoelastic patent polymer, which converts unwanted resonance energy. The energy that could be generated by the supporting system and or by the hifi equipment itself. This is achieved through a viscoelastic patented polymer system which is pressed between 2 sheets of steel, a 1mm and 2mm format for best results, creating the Custom Design C type iRAP with constrained layer dampening.
The C type iRAP viscoelastic hifi isolation platform converts resonance energy to negligible heat by the creation of friction. The resulting improvements are significant and the versatility of the C iRAP enables them to be adapted to any support system, only requiring 20mm of height.
The iRAP HiFi Isolation Platforms are Available in several sizes as standard to fit most equipment (custom sizes available on request), the iRAPs offer magnitude in clarity and separation compared to your standard Hi-Fi shelf support. Providing an inky blackness and depth to the bass frequency, with a significant improvement in the dynamic range with timing and detail. All combined the C type iRAP make a perfect upgrade for any Hi-Fi system
Custom Design sources all cardboard packaging from only PEFC or FSC certified companies. 76% of the cardboard packaging has been manufactured from recycled material which can be 100% recycled.
For best performance please ensure the supporting feet of your equipment are as close as possible to Isolation points of the iRAP (corners).
C iRAP Isolation Platforms are Supplied with 4 isolation mountings available in Chrome, Brushed Chrome and Black
C Type iRAP - 210mm wide x 310mm depth
Custom Built service available on request
View IRAP graph


Image: C type iRAP Custom Design Isolation Technology - Image supplied by Kemela Audio - Distributor for the USA
Image: C type iRAP with Milan 6 Compact Acoustic Support Table
Images: Isolation of iRAP finish
Image below Custom Built iRAP for our customer Frank V and a Rega Turntable