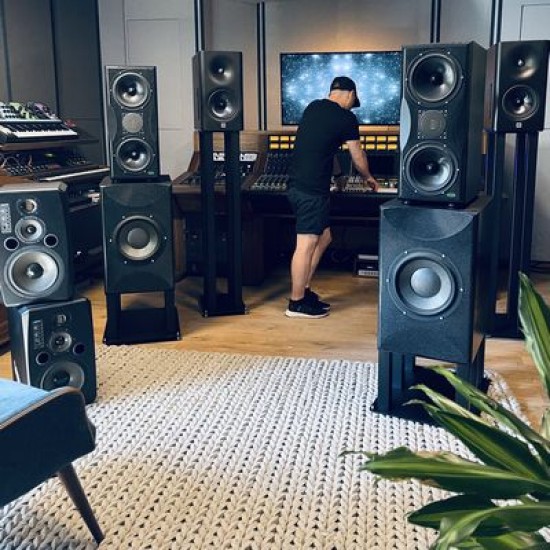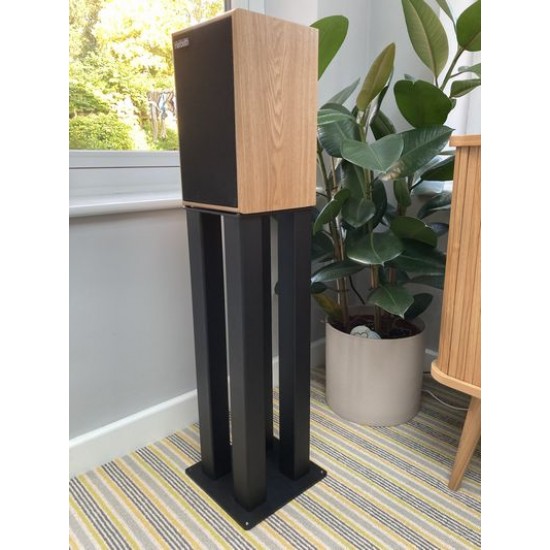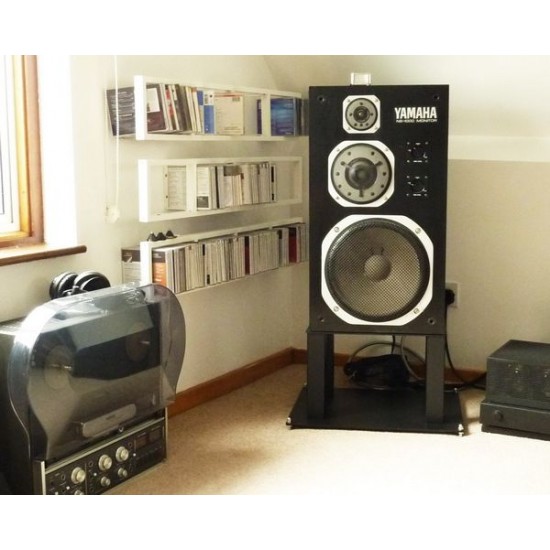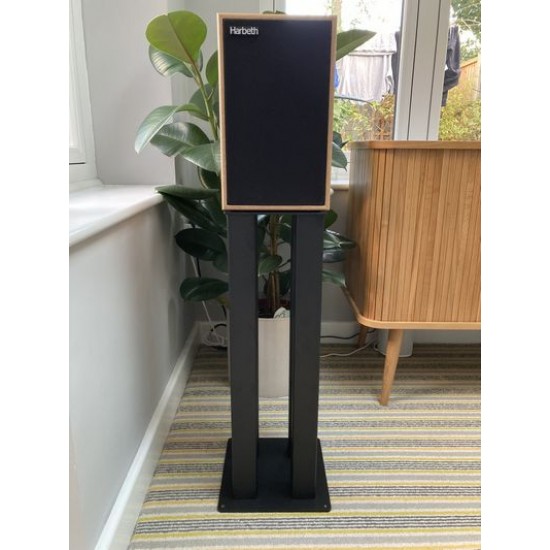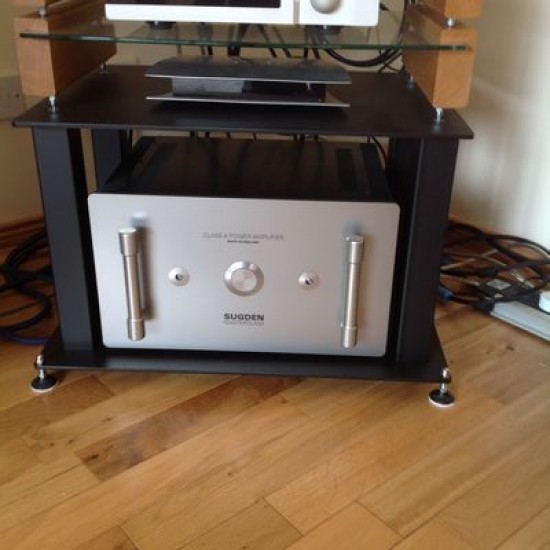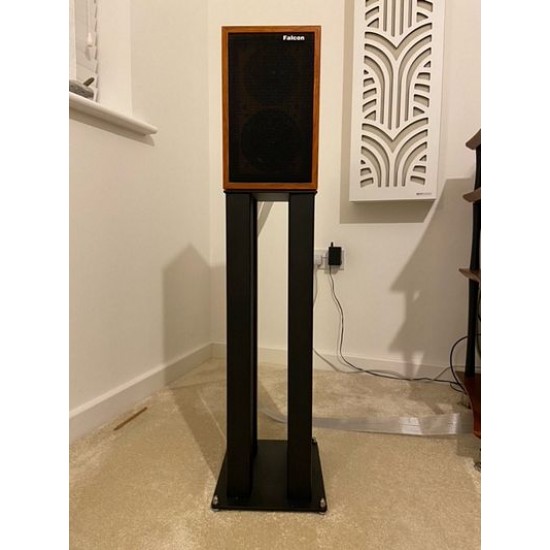 SQ 404 Speaker Stands Custom Built
Speaker Stands Custom Built Speaker Stands Custom Height Speaker Stands Custom Made SQ 404 Speaker Stand Supports Custom Design High Mass Speaker Stands SQ 404 Speaker Stand Support Range Design Copyright © to Custom Design (Newcastle) 2008
With 33 years experience of design and manufacturing award winning Hi-Fi furniture the skilled workforce at Custom Design are unique in the manufacture of high quality Speaker Support Stands, Hi-Fi Support Tables and Audio Visual Furniture.
Custom Designs philosophy is to achieve business through product ingenuity and service success with a social responsibility for environmental friendly practices to every product we design and manufacture.
Stand mount speakers and book shelf speakers require a speaker stand support to position the listening experience to the perfect height of our customers specific requirement. Speaker stands also need to provide a complete rigid, isolating support platform for the speaker to operate at the maximum performance possible. This can be achieved through the integrity of the speaker stand, the number of supporting columns, the engineering incorporated in to the design, the type and number of fixings, the built in specialist isolation acoustic steel, 4mm acoustic steel for resonance energy absorption and conversion or the quality and thickness of materials involved, oiled and pickled steel for a quality and superior surface finish.
The speaker stands designed and manufactured by Custom Design provide the perfect isolating solution for speaker cabinets. Speaker cabinets resonate, therefore the best possible isolation point would be the corners which resonate the least. That is why Custom Design provide an optional standard range of top plate dimensions and provide a custom made service for our customers to achieve the best possible listening experience and sound performance from their HiFi system
We design and manufacture in Newcastle upon Tyne, England and if you have a design or specific requirement which cannot be fulfilled by our extensive range of speaker support stands or Hi-Fi equipment supports, then we can manufacture it for you.
We were asked by Hi-Fi Worlds Editor David Price to manufacture a pair of speaker stands to his requirements, please read his thoughts below.
Custom design extra special - One of the most common questions that users of classic loudspeakers ask us is, where can I get some decent speaker stands? The trouble is, virtually all pre-eighties boxes were expected to sit either on the floor behind the settee or - if they were lucky - on a pair of appalling castor-based contraptions which were primarily designed to make the speakers easy to wheel behind the settee...These days, it s easier, as manufactures now recognise the stand as part of the equation, but there will still be times when a high quality, made-to-measure stand is required - enter Custom Design. Although the company makes a range of excellent off-the-shelf products, it can also fabricate bespoke stands to customers specifications.

Hi-Fi World - June 2006 Reveiw by David Price
Image: Custom Built SQ 404 (with 6 columns for the 74kg weight) Yossi Sushitech at Wood White Studios / Sushitech Records
Image : Custom Built SQ 404 - Built to your Specification
Image :Custom Built Harbeth Compact 5 SQ 404 Speaker Stand Supports
Image :Custom Built ATC SCM20 SQ 404 Speaker Stand Supports
Image :Custom Built 404 Speaker Stand Supports
Image : Custom Built SQ 404 Proac Studio 3 speaker - Review David Stowe 28-8-20
Image: Custom Built Harbeth P3 SQ 404 Speaker Stands in Black - Image supplied by Andy Bradfield
Image: Custom Built Spendor Classic 2/3 SQ 404 Speaker Stands - Image supplied by Kemela Audio
Image: Custom Built SQ 404 Falcon Acoustics Q7 Gold Badge Speaker Stands - Image supplied by Paul Eros
The Custom Built SQ 404 Speaker Stand Supports are manufactured to your required specification, height, width,
and depth. Manufactured with a custom made 4mm acoustic steel top plate and 6mm steel custom made base plate as standard. The vertical supports are manufactured using ERW BS EN 10305-3 steel support columns, 50mm x 50mm which can b easily mass loaded using our high density, high mass specialist Inert Filler, supplied as stand with the SQ 404 model. If you require more information please do not hesitate to contact us.