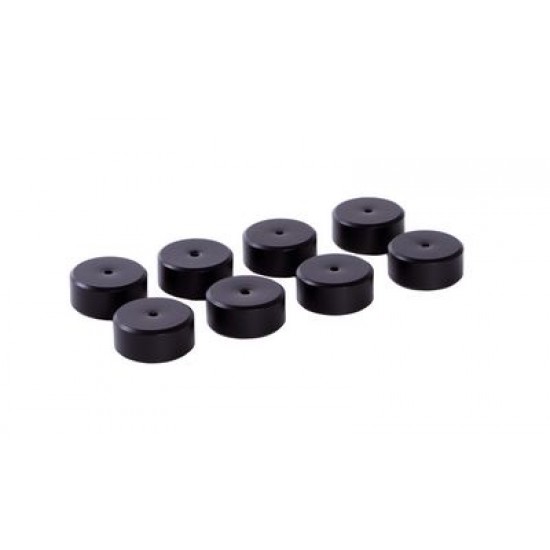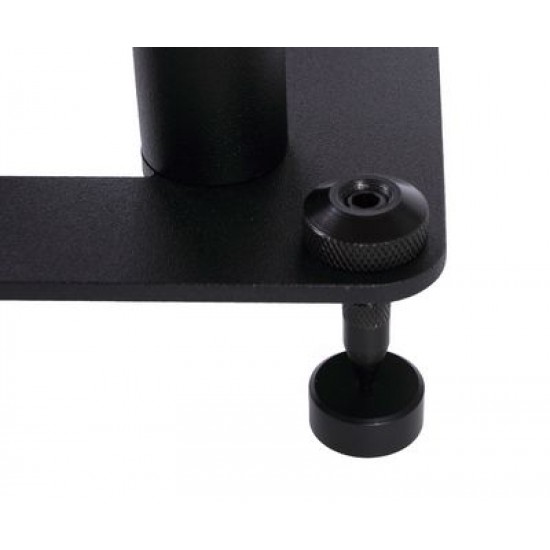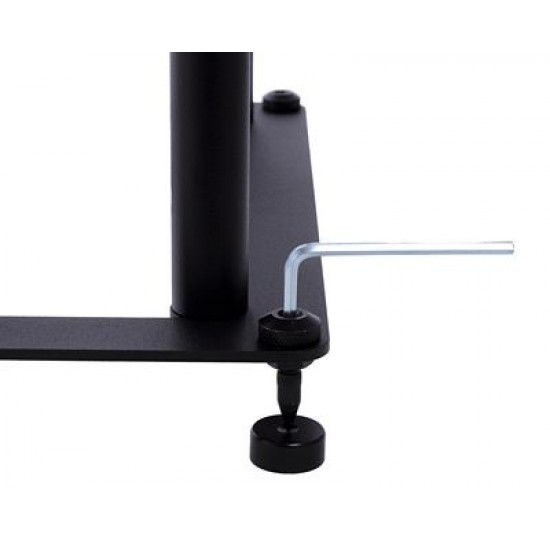 Spendor Classic 2/3 HOS 505 Speaker Stands
Speaker Stands Spendor Classic Open Frame Speaker Stands HOS 505 Open Frame Speaker Stands Spendor 2/3 HOS 505 Speaker Stands Spendor Speaker Stand Support Spendor Classic Speaker Stands Spendor 2/3 Speaker Stands Custom Built Spendor Speaker Stands Acoustic Steel Isolation Top Plate Spendor Classic 2/3 Speaker Stands Open Frame Speaker Stands HOS 505 Speaker Stands Open Frame Principle Design Copyright © Custom Design (Newcastle) 2022
Custom Design's philosophy is to achieve business by product design and service success. Responsible social and environmentally friendly practices are an integral philosophy where ever we may retail our products in the world. Innovation is an integral part of Custom Design. Innovation is part of our company's culture and one of the main reasons for our success over the last 35 years, drive by design and performance.
The Spendor Classic 2/3 HOS 505 Speaker Stand Range are a design with a steel open frame and 4mm laser precision cut, hand finished 4mm acoustic steel top plinth standard dimension of 260mm x 300mm and with a service for custom built dimensions to your specification.
The HOS 505 speaker stand design includes, as standard the Custom Design unique 4mm Acoustic steel top plinth, the IDGs (interface dampening gasket) and an oiled and pickled steel, laser precision cut 4mm base plate with M8 Black Zinc Plated plated, easy access spike covers and allen key adjustable base isolation spikes. When combined with the polished zinc plated M6 fixing they provide a total rigid, light weight open frame speaker stand support, designed to have the minimal effect upon the speakers performance and characteristics.
The hand finished acoustic steel top plinths connect to ERW BS EN 10305-3 steel tubes 25.4mm dia with IDG as standard for maximium sound quality performance and as part of the Custom Design attention to detail philosophy.
Custom Design manufacture the world renowned Inert Acoustic Steel and Acoustic Aluminium products for total isolation. The HOS 505 Speaker Stands Support Range are manufacture and hand finished by the craftsman at Custom Design.
The Inert Acoustic Steel Isolation Top plinth with the interface dampening gaskets and isolation pads reduce resonance noise vibration and allow the base of the speaker cabinet to breath and resonate as they are designed to, resulting in an improved performance and sound quality. Please visit our Acoustic Steel page to view the graph demonstrating which frequencies of resonance vibration noise are absorbed by each process and the combination of Acoustic Steel top and base plates with our specially selected Inert Filler material.
Custom Design sources all cardboard packaging from only PEFC or FSC certified companies. 76% of the cardboard packaging has been manufactured from recycled material which can be 100% recycled.

Harbeth SHL5 Speaker Stands HOS 505 Standard option:
Top Plate dimension 260 x 300mm (custom built service available)
Supplied as standard with Acoustic Steel top plinths
8 Isolation Pads supplied as standard.
8 IDG (Interface Dampening Gaskets) supplied as standard
Base Plate manufactured from CR4 4mm laser precision cut oiled and pickled steel for a superior finish.
Allen key adjustable M8 Black Zinc plated spikes and easy access spike covers supplied as standard.
Height 410mm (16") Not including base isolation spike - allow 25mm for the base spike - 435mm finished height.
Custom Height service available on request.
Standard finishes - Black

Image: Spendor Classic 2/3 HOS 505 Speaker Stand Black with Black satellite supports
Solid Aluminium Black Floor protectors optional extra 18.99 set of 8
Image: Spendor Classic 2/3 HOS 505 Open Frame Base Plate with complimenting Black Zinc Spike covers supplied as standard
Solid Aluminium Black Floor protectors optional extra 18.99 set of 8
Image: HOS 505 Black Zinc Plated M8 Base Isolation Spike with easy access, allen key adjustable supplied as standard
Floor protectors optional extra 18mm solid Aluminium 18.99 set of 8
Image: Spendor Classic HOS 505 Speaker Stand Black
Floor protectors optional extra 18mm solid Aluminium 18.99 set of 8
Image: Spendor Classic HOS 505 Acoustic steel Isolation Plate with constrained layer dampening system which converts resonance energy ti heat supplied as standard.

Speaker Stands HiFi Stands HiFi Furniture HiFi Supports HiFi Tables HiFi Isolation Accessories
Custom Built Speaker Stands Fully welded Speaker Stand Stand Supports